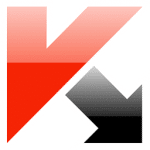 Kaspersky Total Security Download
Keeping your system safe against threats is a challenging task. Kaspersky Total Security provides you with great functionalities of a great safety software package that ensures your privacy in both offline and online modes.
Software details
---
Windows 10 / Windows 7 / Windows 8

Free Download
Buy Now $39.99
Software description
---
Kaspersky Total Security is comprehensive antivirus software that covers every element of a user's both online and offline activities. It provides all the tools a user requires to defend the system from complex viruses and online dangers. Having seven sections makes it relatively easy to use and extremely accessible.
My computer protection (the antivirus), my parental control, and my backup round out the top three sections. My encryption, my password manager,  my virtual keyboard, and my system tune-up followed closely after. Kaspersky Total Security offers protection for all internet-capable devices, including desktop and laptop computers running windows or mac OS, as well as Android or iOS phones and tablets.
Key Characteristics
Complete virus and online threat protection, with real-time operations against ransomware, malware, and spyware.
System optimization through removing unwanted files and junk.
Firewall protection through the filtration and monitoring of outgoing and incoming digital traffic.
Financial encryption ensures safe financial transactions as well as security when using an online bank or store.
Comprehensive data backup to prevent data loss, routinely backup the user's information.
Control the child's digital activities and shield it from dangerous content, providing parental control features.
Keep the user's passwords safe and secure, with no need to remember each one.
VPN protection to hide the identity of the user and keep their digital footprint safe.
Protection Against Viruses and Online Threats
With cloud-based machine learning and scanning, top-tier Kaspersky Total Security protects the system from online threats. It is highly effective against viruses and threats, as its malware scanner never allows any possible dangers to pass. The firewall ensures a secure environment for the system where no threats can invade the user's privacy. System optimization is a priority for Kaspersky Total Security.
Additionally, it has super-fast speeds that barely affect computer performance, which makes it stand out from competitors. It never lets unwanted files and junk occupy space in the system and stays current with cyberattacks and updates itself to defend against new malware and spyware variants. Ad blockers also restrict unwanted advertisements from popping up on the screen.
Safe and Secure Financial Transactions
Kaspersky Total Security protects the user's information and accounts from cybercriminals with unique features that give extra layers of security during online banking or shopping sessions. Extra functionality includes a secure password manager and anti-phishing to serve as a defense agent against all types of malware, hackers, and viruses. It has a safe money feature that provides a user with a safe digital environment to conduct financial transactions.
The password manager is a remarkable component of the Kaspersky Total Security package. This useful program can create strong credentials, synchronize user passwords across various devices, and make it easy to fill out online forms. Smart VPN also hides the user ID from cyber attackers.
 Data Backup and System Security
Kaspersky Total Security provides data backup and system security that allows users to keep track of their data. Furthermore, the parental control safe kids feature is another terrific element that allows parents to keep an eye on the digital activities of their children. It blocks all adult content, malicious advertisements, and anything related to violence, which is important to keep their minds healthy at such a delicate age.
Parents can safeguard all digital activities through Kaspersky Total Security, from browsing to gaming. Not only that, screen time management and GPS child locator also help control the child's device usage. Kaspersky Total Security's backup tool is another excellent inclusion. It allows you to create one-time or recurring backups to local storage, a network device, or an FTP server. Users can password-protect any backups and choose how long old versions should be retained. Kaspersky Total Security is definitely one of the best all-in-one products for securing the system.