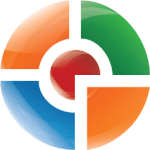 HitmanPro is an advanced cloud supported anti-malware application that can detect and remove all types of malware including virus, Trojan, rootkit, worms, spyware, keyloggers and fake software. It is a suitable tool for working in parallel with your other anti-virus tools and firewall to recheck the presence of malware in your PC. It is a very strong and reliable tool that is capable of tracing many malware applications that remain unnoticed by ordinary anti-virus software.
Software details
---
mac / Windows 10 / Windows 7 / Windows 8

Free Download
Buy Now $

For 64-Bits
Software description
---
HitmanPro is quite possibly the fastest and most reliable malware removing tool available. With a download size of only 12mb, you can start protecting your computer the minute it downloads. You don't even need any installation when it comes to HitmanPro, start directly from a usb drive. Another impressive feature of HitmanPro is that is doesn't conflict with any other security software you may have installed. So if you're looking for an added layer of protection or a second opinion from another specialist, then HitmanPro is the software to go with.
It has features such as advanced malware removal, unwanted application removal, real-time anti-virus protection, ransomware protection online banking protection and so much more. You can even download and try the free version before buying the full capabilities of the software. It's compatible with several Windows versions including 10,8, 7 and XP. In an age where ransomware attacks are getting more and more frequent it always great to have an added layer of security. We definitely recommend HitmanPro.
How to Use:
For installing this software, you must read carefully and accept the terms of end user license agreement. In the next window you need to choose whether you want it to perform regular scans or only one time scan for checking the system status.
Malware Detection:
HitmanPro is an accurate tool that gives great results at a quick speed while searching through your system. It uses forensics technologies for collecting information and then analyzing it to find malware. Its cloud version imports virus databases from other developers for detecting maximum number of malware software.
Scan Report:
It can scan your system efficiently for finding every known malware and then displays a detailed report after scan is completed. The report includes the number of detected threats, total scanned objects, scanned file objects, scanned remnant file objects and scanned remnant registry objects along with the total scan time. After the threats are removed partially, it is recommended to restart your system for removing them completely.
Settings:
You can configure different settings of HitmanPro for customizing it according to your requirements. You can choose options for cloud service, enable creation of restore points, adjust scan settings, select the display language, schedule scans at suitable times for making your work easier, manage history of malware detection, enter or change license key, select proxy settings, select disk access mode, enter API key, see EWS and can reset the settings if there is any issue.
License:
HitmanPro is licensed software and its license can be purchased with the validity of 1 year or 3 years. The license for a single PC costs $24.95 USD for 1 year and costs $49.95 for 3 years. The price for license of 3 PCs is $37.95 for 1 year and is $74.90 USD for 3 years.
Conclusion:
HitmanPro is secondary fast working software that is used to scan your system for checking the presence of high level malware threats. It can work in the presence of many anti-virus software. It has a simple user interface and does not require selecting lots of options; therefore you can scan your system in an easy way. It is often not prioritized as the primary protection tool and is kept along with some other strong anti-virus software.